Placer Collaborative Network addresses a number of issues relevant to the community. Here are a few of the most recent: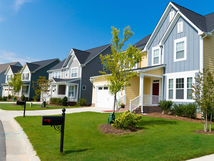 Affordable Housing
It seems impossible to read a news publication in California today that doesn't mention the affordable housing crisis in our state. While some affordable housing has been built over the years in Placer County, the average sale price in recent months was $426,000. The median rent for apartments was $1,242 per month, with a less than 2% vacancy rate for rental housing (5% is optimum).
The need for housing that is attainable by everyone is staggering. Given that
commercial and housing developments are still being planned and built, we have a unique opportunity to provide more affordable housing to house the workforce in our county.

To learn more, click here or open the presentation below:
​
Affordable Housing,
September 29, 2016-
Chris Schmidt, Senior Planner, Placer County
---
---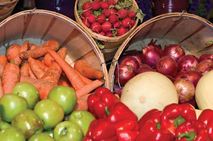 Placer County Food Systems
In 2012, members of the Placer Collaborative Network came together to talk about food access in Placer County. A task force met to learn about the system and identify areas where improvements could be made to strengthen our system and help families have access to healthy food.
​
In Placer County, over 43,000 (1 in 8) individuals are food insecure, which means they do not know where they will get their next meal. The root cause of hunger in our county is the cost and availability of food.
There are "food deserts" in central Roseville, Lincoln and northern Auburn. A food desert is where families in urban areas do not have access to a supermarket or large grocery store within one mile of their residence.
Read the full report here.
---
---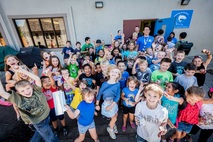 Supporting Youth
The social and economic well-being of Californians depends on how well we nurture the current generation of children. In a September 2016 presentation, Dr. Dowell Myers explained the importance of this issue.
Watch a video of the presentation here.
---
---
Transportation
Be part of this year's Unmet Transit Needs process!
​PCTPA annually conducts the Unmet Transit Needs process to gain input on how well the existing transit system is working for you. In addition to identifying areas that are unserved by transit, the process provides a forum for public input on transit issues and assists transit providers in setting priorities for service improvements or modifications.
See the
PCTPA Unmet Transit Needs
website for more information.
---
---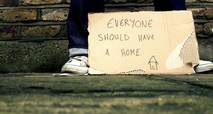 Homelessness
Dr. Robert Marbut conducted an in depth assessment of the homeless population in south Placer County and developed a report (
available here
) which included a recommended action plan for addressing the issue. Workgroups are now meeting on the topic.
---